TRINITY PETROLEUM MANAGEMENT
Oil and gas accounting specialists.
Experienced. Comprehensive. Dependable.
FULL SERVICE OIL AND GAS OUTSOURCING
Originally founded in 1989, Trinity Petroleum Management has been providing full-service outsourcing for the upstream oil and gas industry since 1996. Trinity's well established internal controls provide integrity and timely processing of our clients' expenditure and revenue processing while providing around the clock access to data for operational and financial reporting.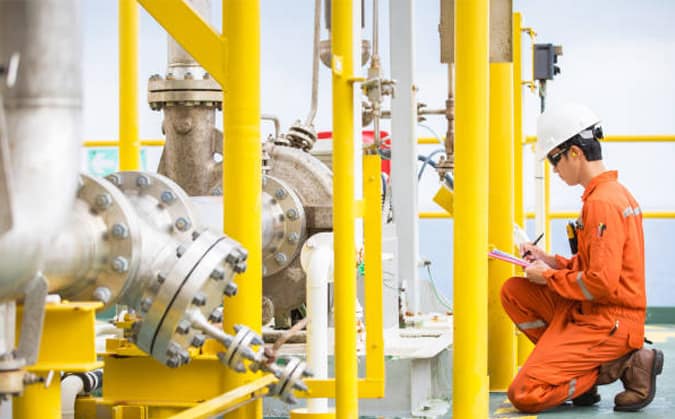 BUILT ON A FOUNDATION OF EXPERIENCE
Our executives and Client Managers average more than 20 years of relevant experience. We know the field. We understand the challenges you face in your business. We use our industry knowledge to offer proven solutions that help you move your business forward.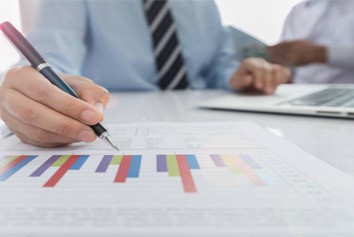 Accounting
Degreed accountants with substantial experience in the energy sector will manage the intricacies of your oil and gas company finances, including revenue, production and expenditure accounting.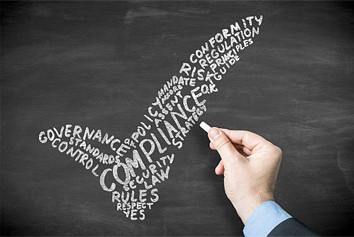 Compliance
As part of the revenue distribution process the state, tribal and federal taxes, royalties and production filings and payments are completed to fulfill the monthly, quarterly and annual operator obligations.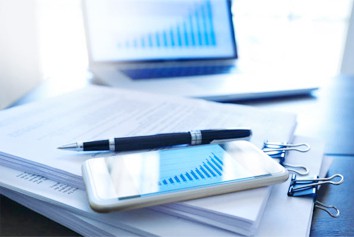 Reporting
Monthly, quarterly and annual financial reporting packages are available specific to the needs of an individual client. Operational reports for LOS, AFE and Payout are readily available to clients 24 hours a day.
Given the increased demands around federal royalties and production reporting, we have expanded our business to include compliance services outside of Trinity's outsourcing client base. Trinity's specialists have decades of production allocation and compliance reporting experience.
J. Samuel Butler, President and Chief Executive Officer
J. Samuel Butler has been the President of Trinity Petroleum Management 1989 to the present. In addition, he has served as Chief Executive Officer of Sterling Energy Corp. as well as Sheffield Exploration. Mr. Butler was a founding principal in Petrie Parkman & Co., an investment banking firm specializing in upstream energy financing. After receiving a degree in Petroleum Engineering from the Colorado School of Mines, Mr. Butler pursued graduate studies in the field of Mineral Economics. He is a past Director of the Independent Petroleum Association of America and past Director of the independent Petroleum Association of the Mountain States.
Wilmer "Bill" W. Thieme, Chief Information Officer
Mr. Thieme has worked with Trinity Petroleum Management since September 2005 when he joined the Company to head its Information Technology department. His extensive knowledge of the Excalibur Oil and Gas software results from his role as having written the original software and from serving as the leader of the software development/modification team from 1979 through 2005. He also works directly with client requests for reports, training, conversions, software changes and questions as needed. He has over 30 years of Data Processing experience including 24 years as Vice President of Application Software at P2 Energy Solutions, the Excalibur software provider.
Joe Craven, Chief Operating Officer
Joe joined Trinity in 2007 as Vice President of Business Development and in 2008 assumed the additional responsibility of Chief Operating Officer. Prior to Trinity, he was with a Fortune 500 computer company followed by more than 30 years in oil and gas software and services. The majority of that time Joe was the Vice President of Sales for Paradigm Technologies (became P2 Energy Solutions in 2000). Prior to joining Trinity he was Director of North American Sales for Bolo Systems. He has a BBA in Marketing from the University of Iowa.
Jim Allison, Vice President of Accounting Operations
Jim joined Trinity in February 2014 and is responsible for all aspects of accounting operations and service delivery to our clients. He has 30 years of experience managing exploration and production accounting operations having worked at Barrett Resources, Eastern American Energy and Oildex. As the VP of Product Management he worked closely with industry to commercially design and deliver software solutions that improved business processes, driving down operational overhead. Additionally, he is a long time member and past President of the Colorado Society of Petroleum Accountants and holds a BA in Business Administration from Glenville State College.
John Zagnoli, Director of Information Technology
John joined Trinity Petroleum Management in January of 2017. John has developed cutting edge computing hardware as well as managed software development and systems consulting teams. Prior to joining Trinity, John directed software development at Rocket Software / IBM, who develops the Unidata Database and SB programming environment, which is the foundation of the Excalibur product. Prior to working at Rocket, John worked for P2 Energy Solutions, where he was IT Director and responsible for systems and IT consulting. He has over 35 years of technical engineering management experience database design and support, and extensive knowledge of IT systems. John has a BS in Electrical Engineering from the University of Colorado Boulder.